Online Application Resources

ADDITIONAL FORMS AND DOCUMENTATION 
ADDITIONAL DOCUMENTATION IS REQUIRED AND MUST BE TURNED INTO THE STUDENT SERVICES DEPARTMENT BEFORE YOUR APPLICATION IS CONSIDERED COMPLETE AND CAN BE FULLY PROCESSED. INCOMPLETE APPLICATIONS WILL NOT BE CONSIDERED FOR ADMISSION INTO ANY PROGRAM AT MARION TECHNICAL COLLEGE.
---
DOWNLOAD THE ADDITIONAL FORMS AND DOCUMENTATION CHECKLIST PDF


CLICK HERE TO DOWNLOAD AND PRINT THE ADDITIONAL FORMS CHECKLIST.
(DOWNLOAD WILL OPEN IN A NEW TAB)
---
DOWNLOAD YOUR PROGRAM'S SUPPLEMENTAL PACKET
SOME PROGRAMS REQUIRE AN ADDITIONAL SUPPLEMENTAL PACKET OF REQUIRED INFORMATION IN ADDITION TO THE STANDARD MARION TECHNICAL APPLICATION. CLICK ON THE NAME OF THE PROGRAM YOU ARE APPLYING FOR BELOW TO DOWNLOAD THEIR SUPPLEMENTAL PACKET. IF YOUR PROGRAM IS NOT LISTED, THERE IS NOT AN ADDITIONAL SUPPLEMENTAL PACKET REQUIRED FOR YOUR PROGRAM.
SOME INFORMATION OR DOCUMENTS CAN BE FILLED OUT AND UPLOADED USING THE LINKS ON THE ONLINE APPLICATION, ANY INFORMATION NOT UPLOADED DURING THE APPLICATION MUST BE TURNED IN TO STUDENT SERVICES DURING YOUR APPLICATION REVIEW. 
---
HOW TO TURN IN YOUR ADDITIONAL FORMS AND DOCUMENTATION
IN PERSON:
PRINT OFF YOUR ADDITIONAL FORMS AND DOCUMENTATION PDF AND YOUR SUPPLEMENTAL PACKET (IF APPLICABLE), FILL THEM OUT AND RETURN TO THE STUDENT SERVICES DEPARTMENT AT THE MARION TECHNICAL COLLEGE OCALA CAMPUS.
CLICK ON THE MAP FOR LOCATION AND DIRECTIONS.
(MAP WILL OPEN IN A NEW WINDOW)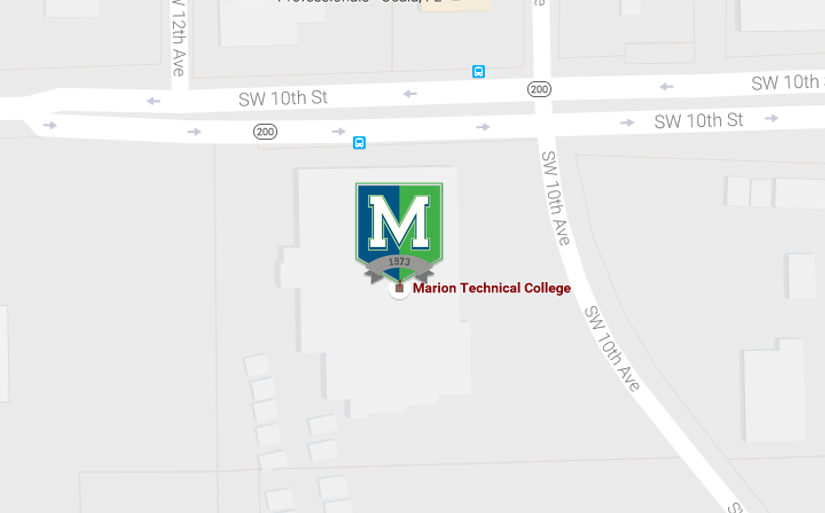 STUDENT SERVICES IS OPEN:
MONDAY – THURSDAY:  8:00 A.M. – 6:00 P.M.   |   FRIDAY:  8:00 A.M. – 3:00 P.M.
IF YOU HAVE ANY QUESTIONS PLEASE CALL: 352.671.4134
-OR-
UPLOAD:
OPEN OR DOWNLOAD THE ADDITIONAL FORMS AND DOCUMENTATION PDF AND SUPPLEMENTAL PACKET FOR YOU PROGRAM (IF APPLICABLE). UPLOAD COMPLETED FORMS AND DOCUMENTATION TO YOUR FOCUS ACCOUNT VIA THE LINKS BELOW. YOU WILL STILL NEED TO VISIT STUDENT SERVICES FOR A COUNSELOR TO REVIEW YOUR DOCUMENTATION, FORMS, AND INFORMATION AND PAY YOUR APPLICATION FEE BEFORE THEY WILL SIGN OFF ON YOUR APPLICATION AS COMPLETED.
PLEASE NOTE: 
YOUR APPLICATION WILL NOT BE SUBMITTED TO ANY PROGRAM UNTIL IT IS MARKED AS COMPLETE BY A STUDENT SERVICES ADMISSIONS ADVISOR.